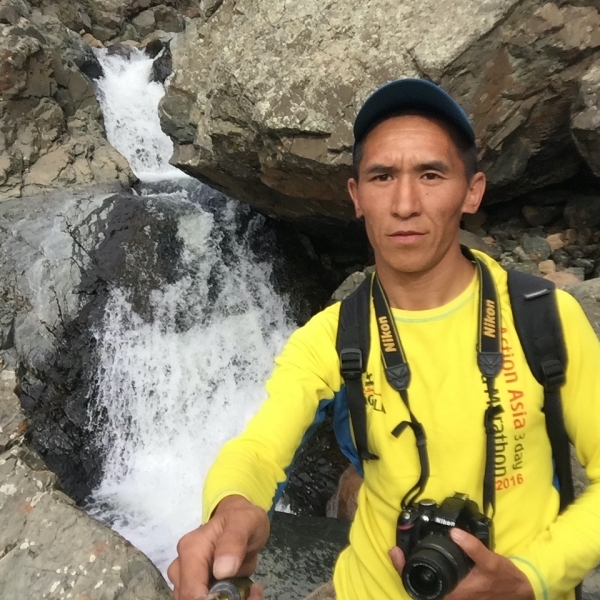 Bilgee
Driver & Logistic Manager
Being from the countryside, my parents were herders, and I spent my whole childhood doing nomadic chores, herding sheep, riding fast horses.
From an early age, I listened to legends and myths about the nomadic culture and recited mantras of our Gods. I then was called for my military service at the age of 19. When back from this experience 1,5 years later, I started to develop more interest in Buddhism, and the desire to know more and grow as a person made me become a Lama by the age of 25.
As a monk, my life changed dramatically. I studied at the Philosophical Datsan of the Gandantegchinlen Monastery in Ulaanbaatar, the main center for Mongolian Buddhism. From this time on, I had the opportunity to learn how to meditate and learn about traditional and modern knowledge around nature and the animals.
I had the chance to be at the Tövkhön Monastery, a place that attracts a lot of foreign and domestic tourists during the summertime. Talking to them, and I realize the importance of traveling and discovering the world. That is why, during the summer of 2016, I volunteered to be part of the International Marathon organized in the Gobi Desert in the South of Mongolia. There my life took a new turn with having met the people of the Smile Mongolia Club. I since then integrated the club, to travel and transform myself. As I traveled with the club more and more, I came to love Mongolia's pristine wilderness more and more.
I now am very happy to work with the Gobi Mountain Lake team to create wonderful journeys and be part of your experience of Mongolia and share it with the world.