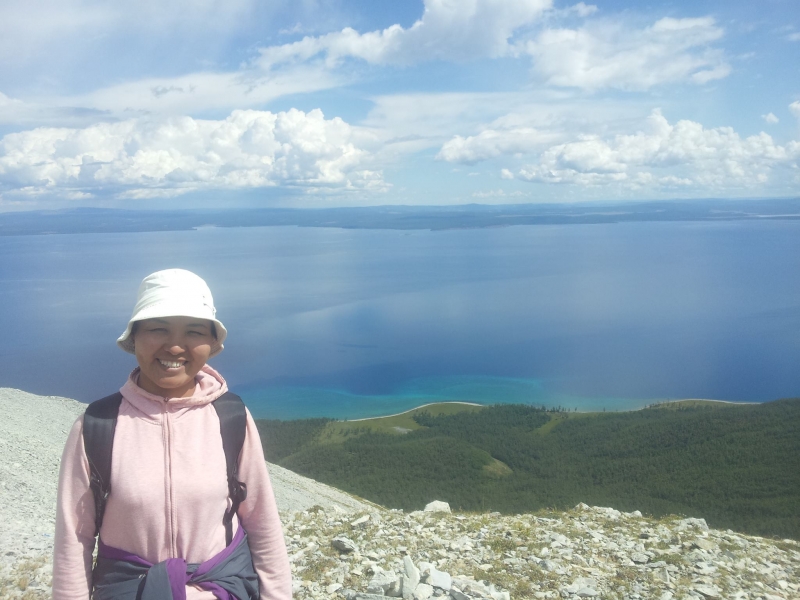 Davka
Co-founder, Tour Developer & Horse Riding Tour Leader
I was born in a peaceful small village named the "Treasure Mountain" in western Mongolia, a true gem and a unique place in the world, where the western Gobi landscape meets with mountains and lakes where charged with great memories of riding horses across the Great Mongol sand dunes. I grew up there in a big family with 10 children who taught me how to care, share, and be respectful of others. Both my parents grew up in a nomad family and were teachers for 30 years at the secondary school of the village and turned nomads after their retirement when I was 8 years old. From this, I experienced the real nomadic lifestyle, and learn to ride a horse.
Through that period, I learned a rich knowledge of the nomadic culture and the skills we needed to be nomads from my parents that passed down through generations for centuries. This is really helping me stay balanced in my life and work: the be leading tours across Mongolia at my previous tour companies.
At the beginning of 2000, I moved to the Capital city to live with my sister and after graduation from my high school there, I moved to Russia to study Russian in Irkutsk and this gave me the first chance to experience another country's culture, the beauty of Siberia, people and encourage me to discover later to China, South Korea, and the USA.
After only a year, I decided to come back to Mongolia to study Ecotourism management at the Mongolian State University of Science. I would settle in Ulaanbaatar "UB" after graduation. This is when I developed my career as a tour leader and a tour manager for the Tourism Industry. I continued to study English and an M.A in linguistic and being an instructor in the wintertime, while I am taking care of my son.
I am very satisfied with the last 12 years working in Tourism, creating invaluable memories both for my guests, our team, and myself. This work has been one of the most difficult to master, and with high responsibilities comes great pressure while given me a lot of opportunities to grow in this profession, personality, and traveling. I have been leading mostly horse riding tours, trekking, and family tours with kids throughout Mongolia and I appreciate very deeply the connection we make with our travelers, getting to live with those amazing people either our guests and Mongolians throughout the duration of the trips, to learn diverse cultures, knowledge and travel experiences, wisdom and kindness while exploring extraordinary landscapes, wildlife, of our beautiful country.
For the last three years, I have been leading horse riding tours by Wild Women Expeditions when I gained more experience in managing and leading horse riding tours by traveling with many wonderful riders across the stunning open steppe of Mongolia. So, as a tour leader myself, I regularly face first-hand problems on location. I always wanted to give more comfort, safety, and satisfaction to my guests and to the staffs, locals, the animals but also travel more in harmony with nature, a strong desire that led me to the found a new tour company and had tried and failed start up a few times myself alone.
Through the fails and successes in my life, I sought a spiritual way of life and I started by practicing meditation methods, and moreover interested in the Buddhist way of life. That is how I met my meditation master Boya who is the initiator, founder, and other co-founders and joined Smile Mongolia Club that opened great opportunities to experience together a lot of awesome trekking with meditation and yogas in the most beautiful and unexplored destinations of Mongolia for the last five years and into creating our new tour company Gobi Mountain Lake. Since that time, we started sharing our interests and dreams on how to travel more sustainable in our country that we love.
Gobi Mountain Lake is a strong union of profound knowledge, experiences, initiatives, inspirations, and travel lovers. I am deeply honored to introduce you specially selected destinations against over-tourism, working with the local communities, multi-activity itineraries with the high-quality services by the experts in our team that will soon mix with new and exciting journeys that will bring you to the heart of Mongolia.