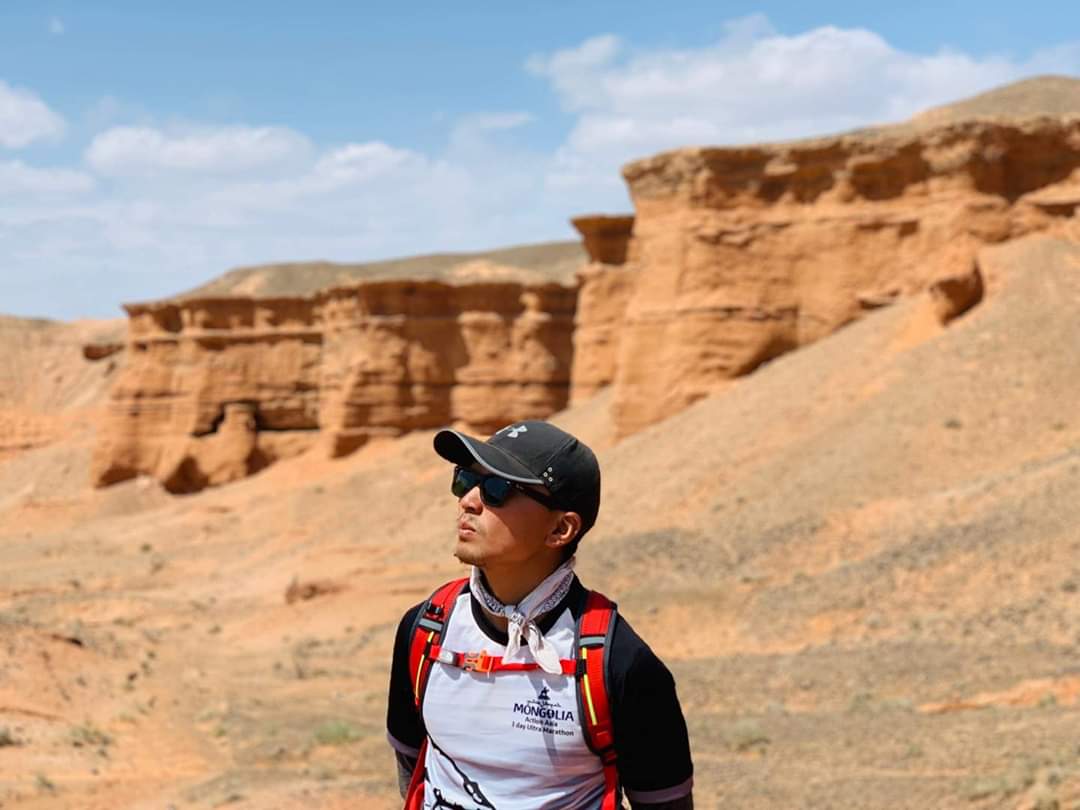 Eddie
Co-Founder, Tour Leader, Operations Manager & Traveler
I was born in Mongolia but grew up in the Czech Republic until the age of 18. After graduated from high school in Mongolia, I went to the military for one year according to the law. This law, however, permits also to avoid this period with the national army, I decided to enroll for the year.
I then had the chance to work as an English speaking tour leader around Mongolia. Due to my new experience of the Mongolian beautiful landscapes and all the possibilities of traveling through the country, I wanted to go deep into the knowledge of the universe and the art of living.
So, I decided to study tourism management in Mongolia, a wonderful way to realize its great history, rich culture, and traditions. During the time of my studies, I traveled a lot around Mongolia, but not only: I had the chance to fly several times to Japan as well. This opened me up to new experiences and new hobbies such as skateboarding, the world of extreme sports, art, graffiti, visionary art, and improving self-development.
After 3 years of experience in Tourism, I really found joy in my profession. This was an opportunity to join the 'Smile Mongolia Club' brought new improvement to my life with great challenges and changes. I discovered new interests in hiking, climbing in the mountains, tent camping, meditation, and yoga practices to support my self-realization. This is from this point on, that I became a vegetarian, a true nature lover, and a seeker of a healthy lifestyle.
I am a man of many passions and developing constantly new skills, I have an interest in photography, video shooting and editing, which I will be happy to share with you and the rest of the world very soon!
This year will mark my sixth year working with the travel industry, and I am very glad to be a part of the Gobi Mountain Lake team.
Thank you all,