CONNECTING TO THE ISOLATED SCHOOLS OF WESTERN MONGOLIAN GOBI
A book giving program by Gobi Mountain Lake travel
LOCAL VILLAGE SCHOOL PROJECTS
Children's literature - western Mongolia rural village programme
The ultimate goal of western Mongolia rural village programme is for children to grow their imagination and creativity, and enhance their critical thinking through reading and creative writing, and research. The programme has partnered with Gobi Mountain Lake travel, Smile Mongolia NGO, and local governors.
Not having world literature books in a rural village
Western Mongolia rural village programme in the Great Mongol Els sand dunes area schools started in 2019 as a result of a shortage of books.
We aim to create a more socially just world by providing free books to under-resourced children in western Mongolia. Therefore, to contribute to a world where Mongolian children are readers and creative thinkers in a society that encourages reading and provides high-quality children's literature.
Bringing books to west
Western Mongolia rural village programme started with a distribution of books that were fundraised from Gobi Mountain Lake travellers, as well as books translated from world literature by local writers. About 500 books, such as world fairy tales, world classic literature, science books, Mongolian classic and folk tales, were distributed to western gobi schools and libraries, making these books available for children to read.
Reading empowers children
Gobi Mountain Lake and Smile Mongolia NGO's experience shows that creative, respected and analytical children will be empowered to contribute to a humanistic and responsible society as adults. These abilities can be promoted if children adopt reading habits in early childhood.
Gives value to nomadic culture
Improving reading habits for local children also encourages their feelings of love to a homeland and the value of countryside lifestyle. Inspiring children to value old cultural traditions and embrace new ones gives children their place in society and enriches their respect for human rights, and it's custom.
The main achievements of the programme are:
Local publishers were supported to introduce more world literature to publish.
Providing free books to under-resourced children in rural village schools of western Mongolia
AT THE LOCAL SCHOOL OF WESTERN MONGOLIAN VILLAGE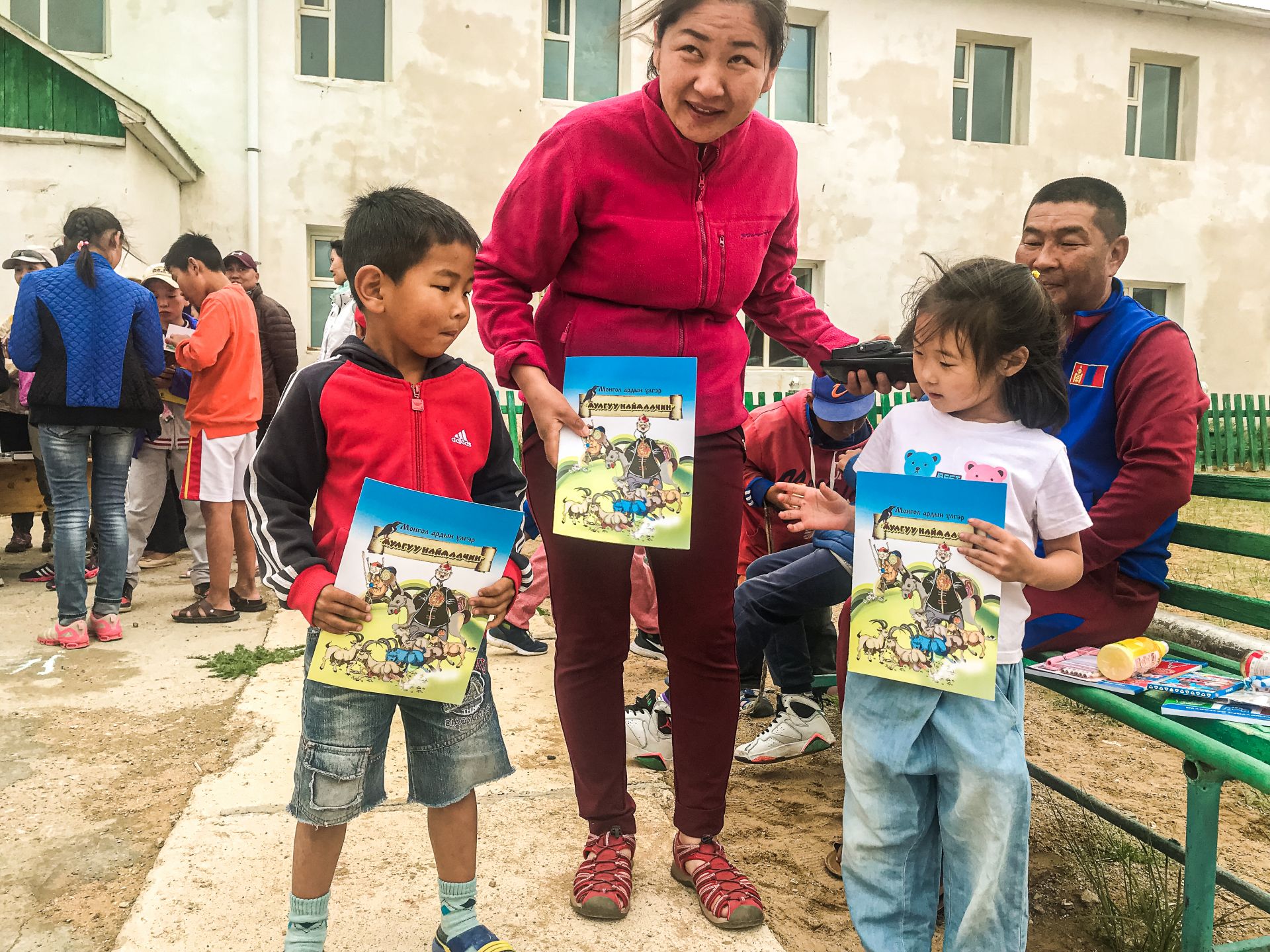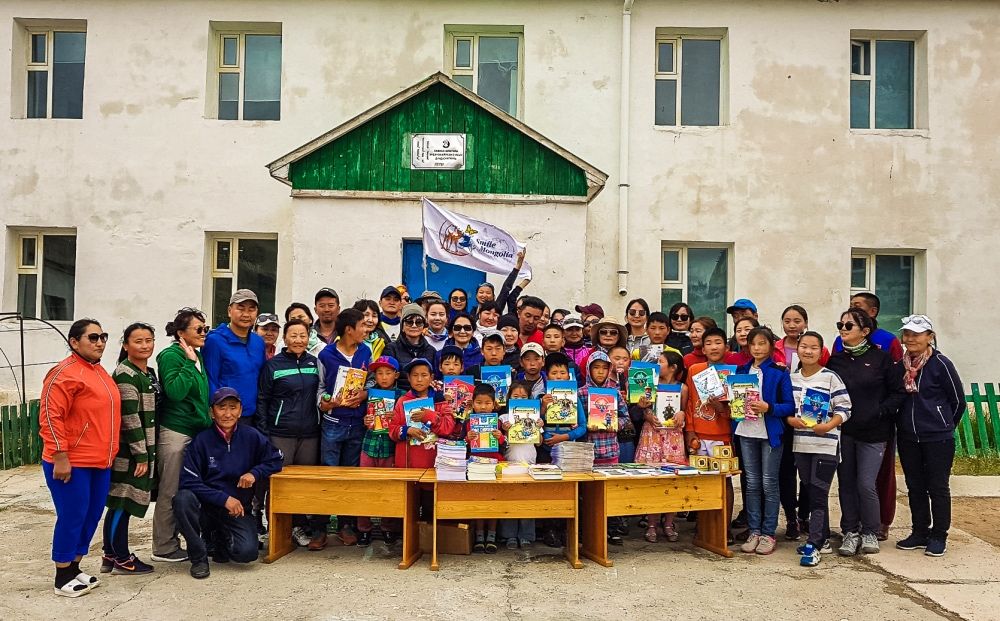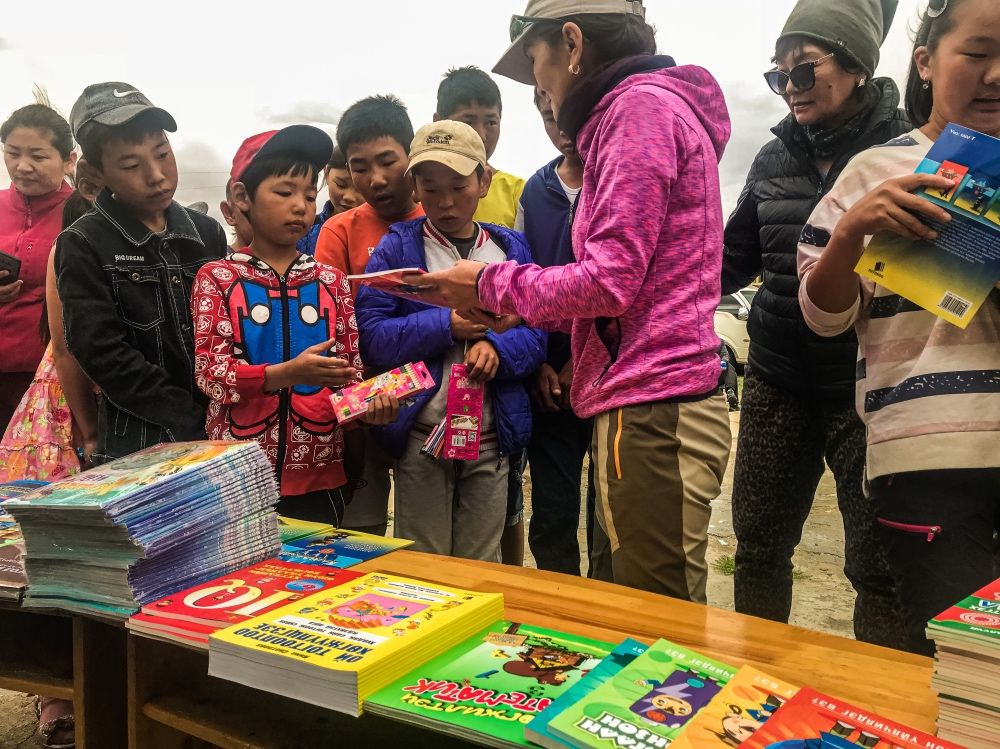 Gobi Mountain Lake LLC is proud to have contributed to have successfully raised funds through the various trips to the Great Sand Dunes in Western Mongolia in 2019, and therefore distributing important and needed goods to the local public schools of Erdenekhairkhan and Urgamal sums (local villages).
Those included various classic literature and academic books, fairy tales and storybooks for the children, and various useful items for the schools.
It was our utmost pleasure to make the children happy and benefiting from such a project that covers a very real need in the Mongolian countryside.
VISITING PRIMARY SCHOOL OF URGAMAL VILLAGE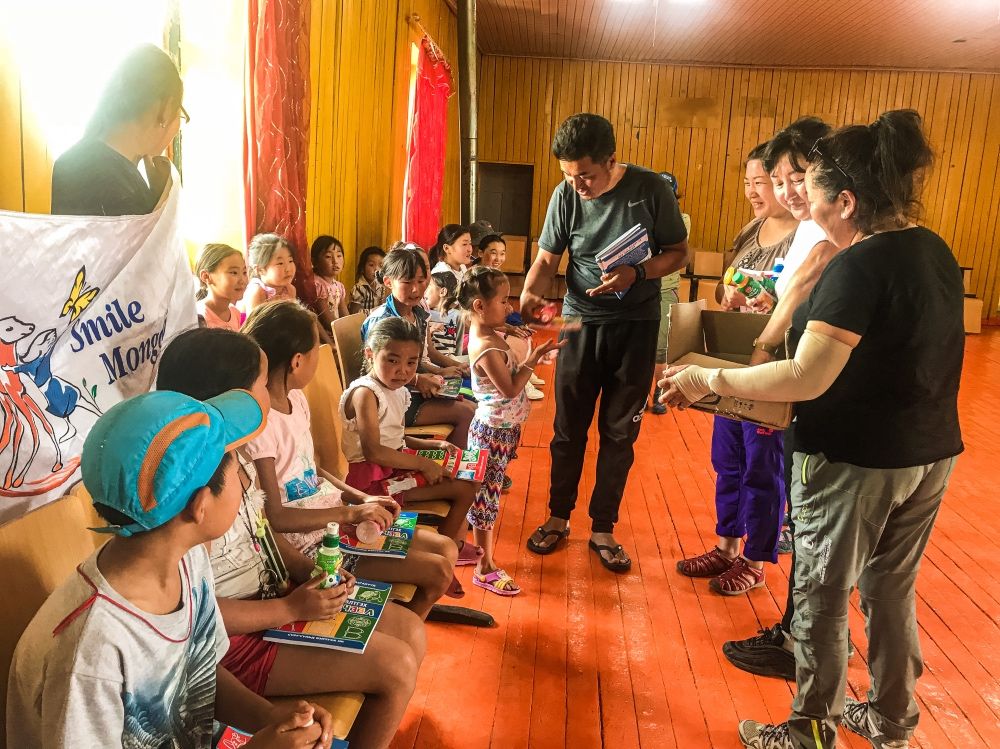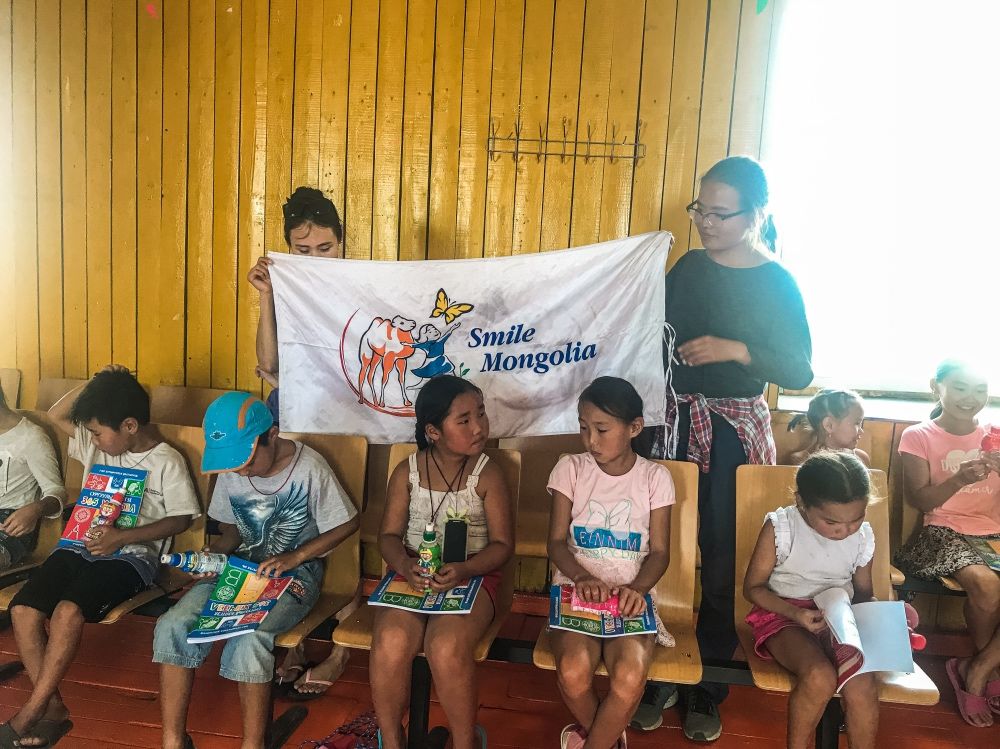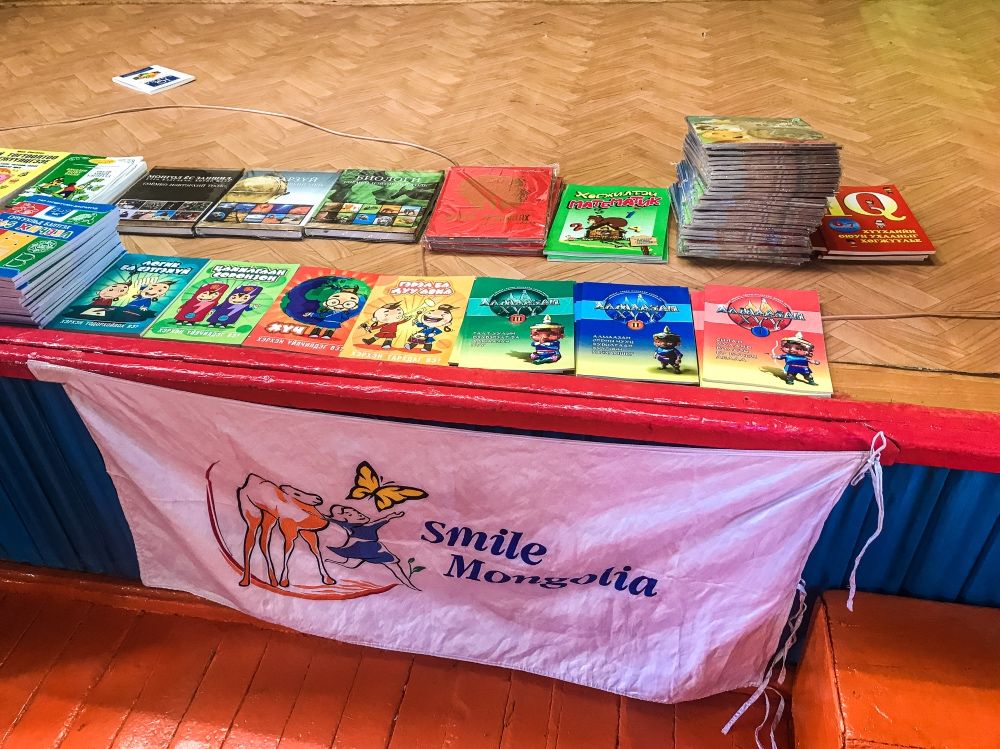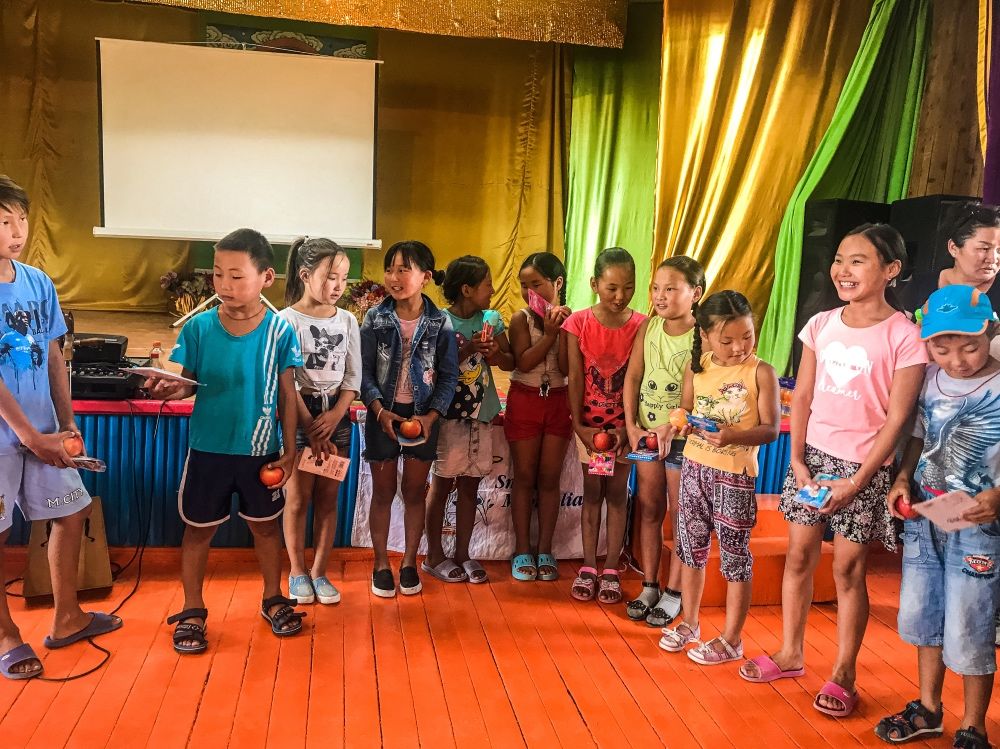 We will keep our promise and going forward the years to come, to support the children in the countryside, and behalf of our happy visitors, and contribute to the first local child development campaign.