WESTERN AND ASIAN CUISINE WITH GOBI MOUNTAIN LAKE EXPEDITIONS
OUR ADVENTURES ARE ACCOMPANIED WITH WELL KNOWN CUISINES
TRAVELING WITH A COMMON CUISINE
Now the food is more mixed with European cuisine, which makes the adventure for the western travels an easier experience. The base of food in Mongolia used to be all-around meat and dairy products, but now with new infrastructure and roads being better, we are able to send, receive and use products that were impossible to have in the countryside before. Gobi Mountain Lake has introduced you friendly and experienced cooks, who graduated from Western food expertise, and can also introduce you to the Mongolian traditional food. The concept is made suitable to each travels within Mongolia, both for a practical way and a pleasure to eat and enjoy Natural sites. We prefer certain types of food such as chicken from Orgio brand(Mongolian organic chicken farm) and Mongolian beef meat(pastureland grass-feed beef meat). We do not use pork meat for safety reasons, and also large industrial farms that mass produce and do not reflect a healthy and respectful to the animal conditions.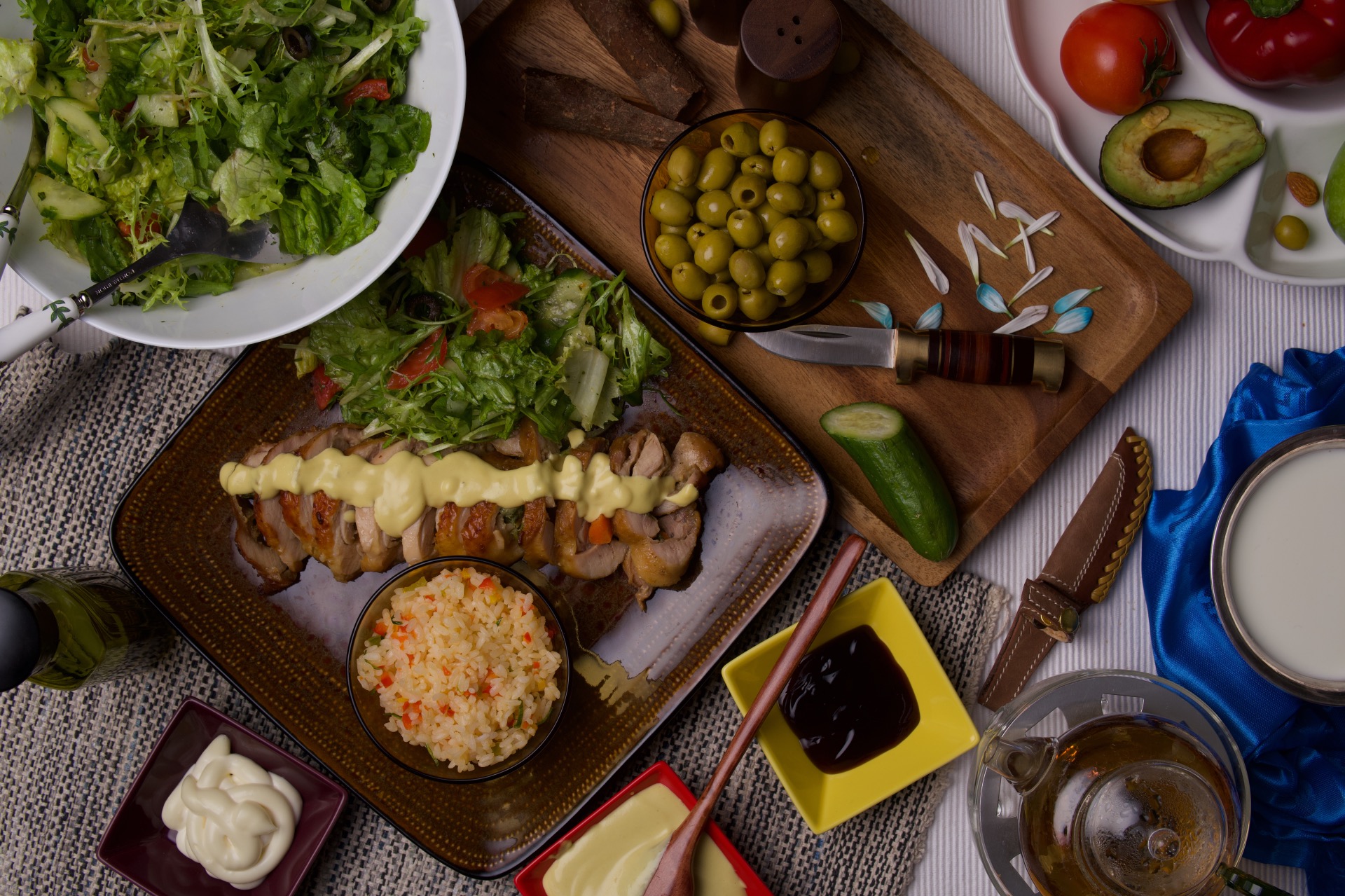 WESTERN AND ASIAN FOOD WITH GOBI MOUNTAIN LAKE'S TRAVEL
GROWN ORGANICALLY IN THE LOCAL GROUND WITHOUT ANY CHEMICALS
Food ingredients such as vegetables, meat, dairy products, and eggs we serve during the tour are supplied from the local farms. In the Mongolian countryside, all meals are prepared with fresh meat from pastureland grass-fed livestock. Mongolian livestock grazes on the steppe year around and herders do not use chemicals of any kind.
SAND MOUNTAIN LODGE'S ROASTED CHICKEN ROLL-UPS
This dish is one of the popular dishes to eat on our tours. Specially selected by our chef cook Otgonjargal "Oja" as one of her favorite recipes. We prefer certain types of food such as chicken from "Orgio" brand (Mongolian organic chicken farm).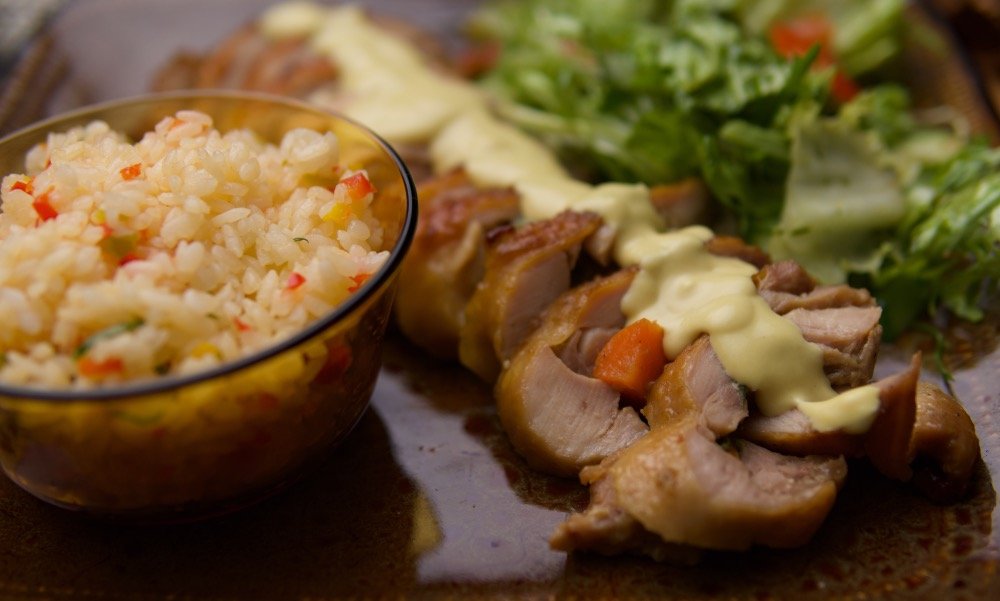 ASIAN STIR-FRIED BEEF WITH ONIONS
Our Lodge's chef cook Bulgaa's well-made "Asian stir-fried beef with onions" will leave your taste buds satiated. Mongolia pastureland grass-feed animal's meat is considered organic because it contains low heavy metals compared to the other farm-breed animal meat.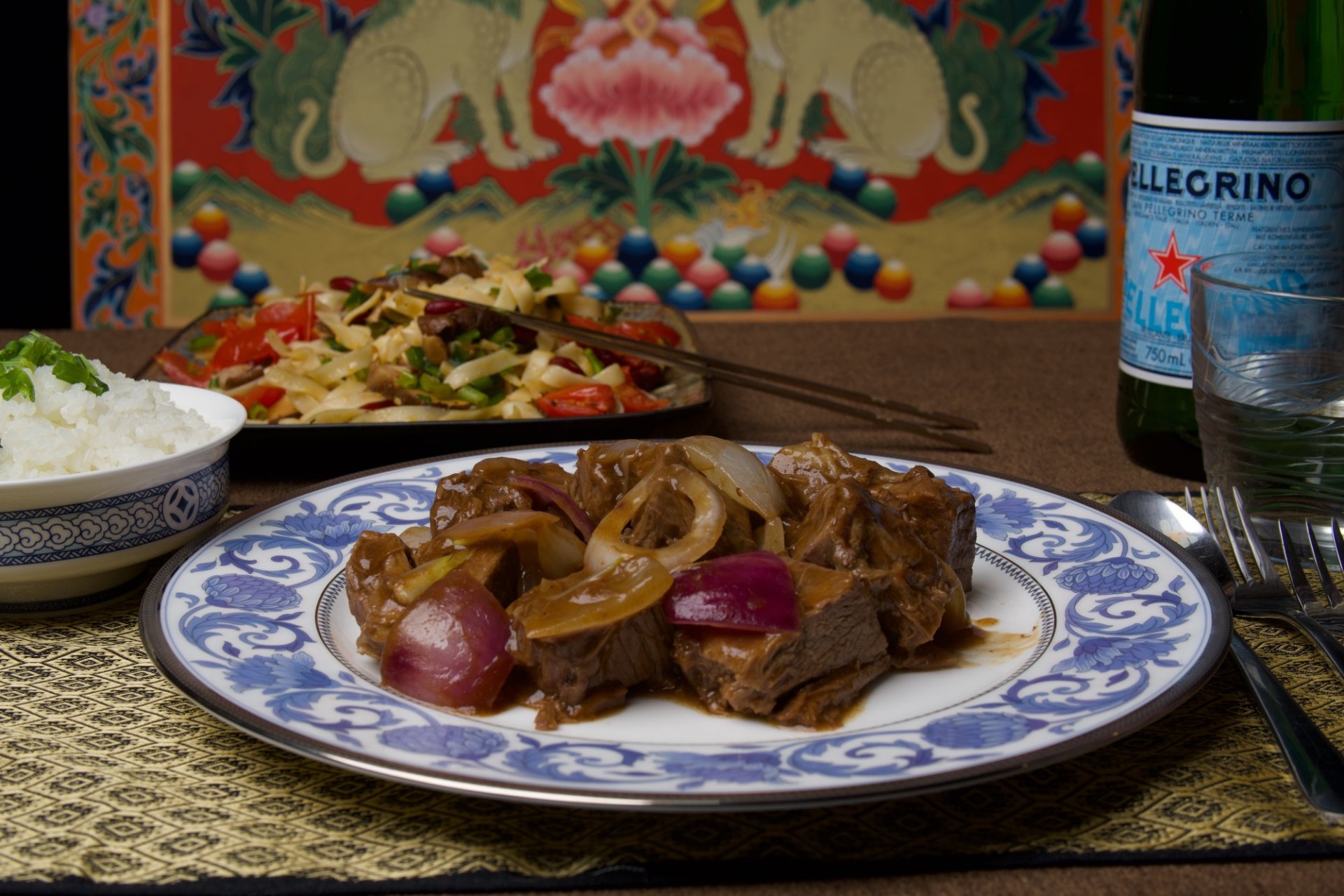 MINESTRONE SOUP WITH PASTA AND VEGETABLES
A Hearty and nutritious Minestrone Soup recipe, made with our chef's taste, veggies, beans, kale, garlic, and herb-infused broth. You never knew minestrone soup could be so flavorful! This minestrone is comforting, rich, & the perfect cozy recipe to make your evening of the trip.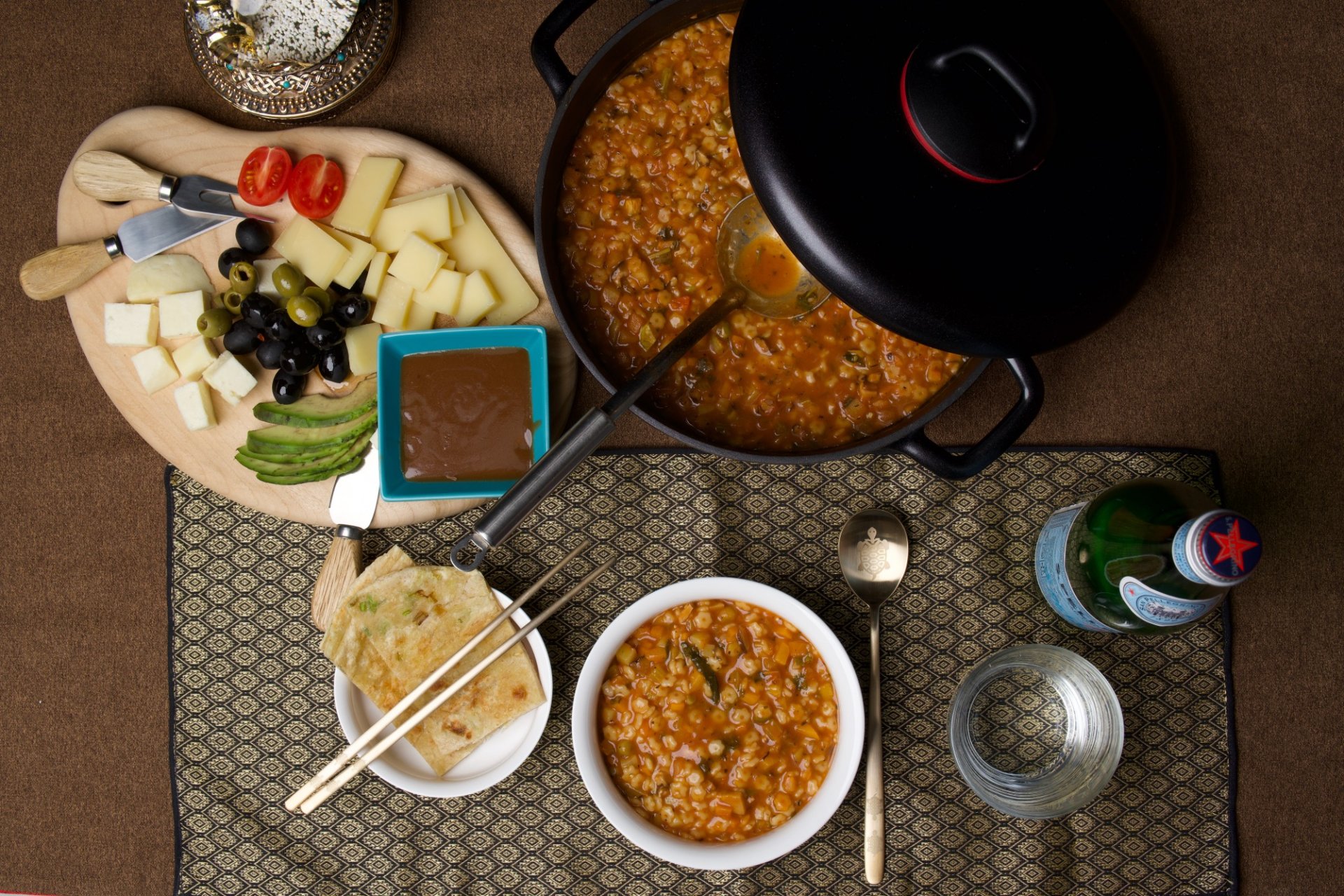 RUSSIAN STYLE RED BEET BORSCHT SOUP
Many travelers from our experiences have fallen in love with this iconic Ukrainian beet soup. It's best to have chilly evenings of the tour to warming up your body.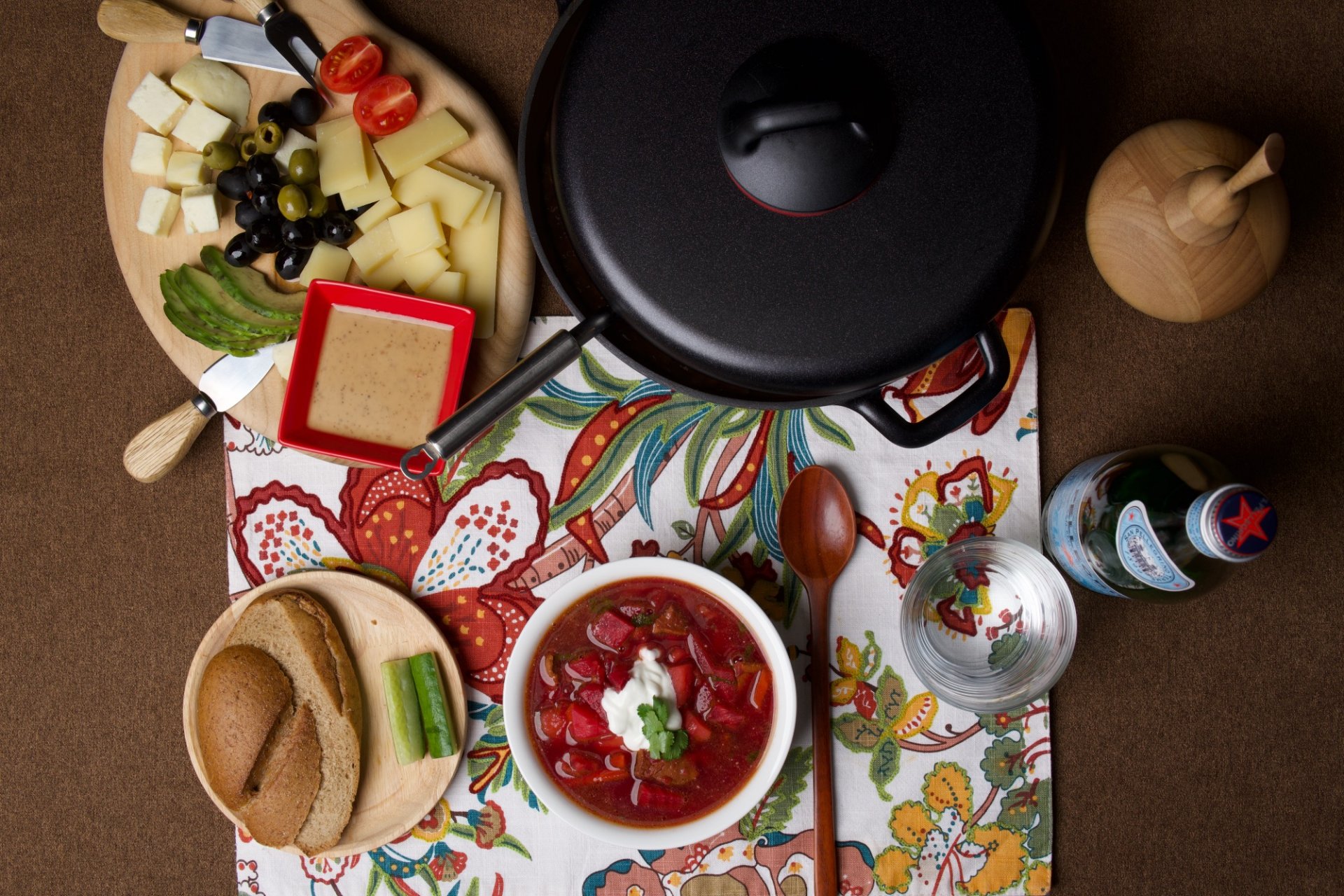 CREAMY GARLIC PENNE PASTA WITH CHICKEN
Its super simple and delicious creamy garlic penne pasta recipe packed with flavor. This dish is perfect for itself or we can add chicken to make even tastier. This is one of our favorite white sauce pasta because its so simple and easy we prefer to have while rushy campings.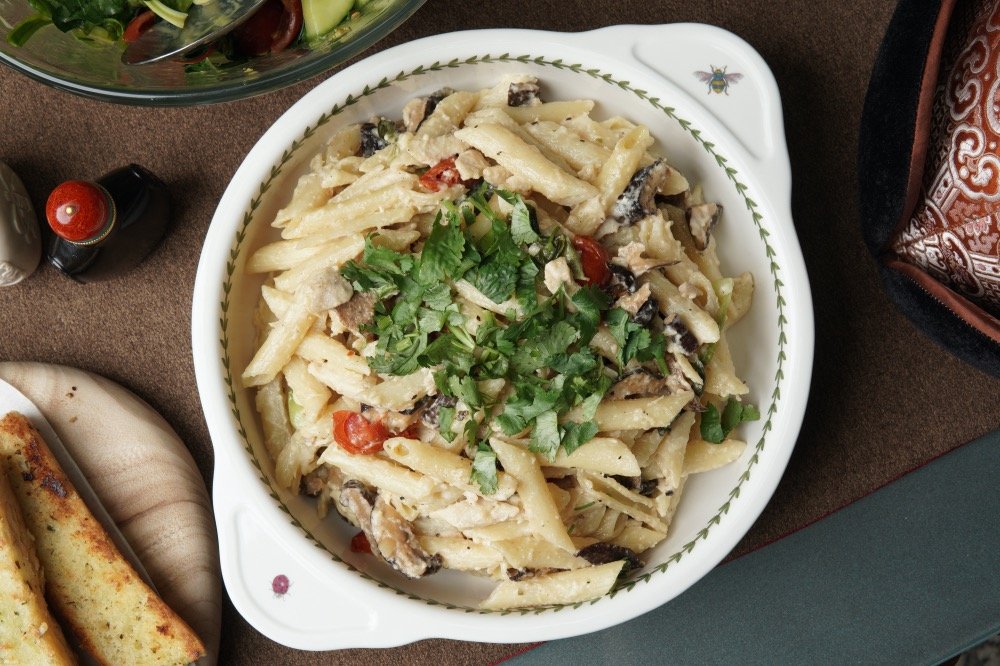 PUMPKIN SOUP
Whip up this healthy, satisfying and perfect pumpkin soup as a starter for a dinner party or a light supper when you need a bit of comfort. It has a lovely silky texture with a little help from coconut milk or cream.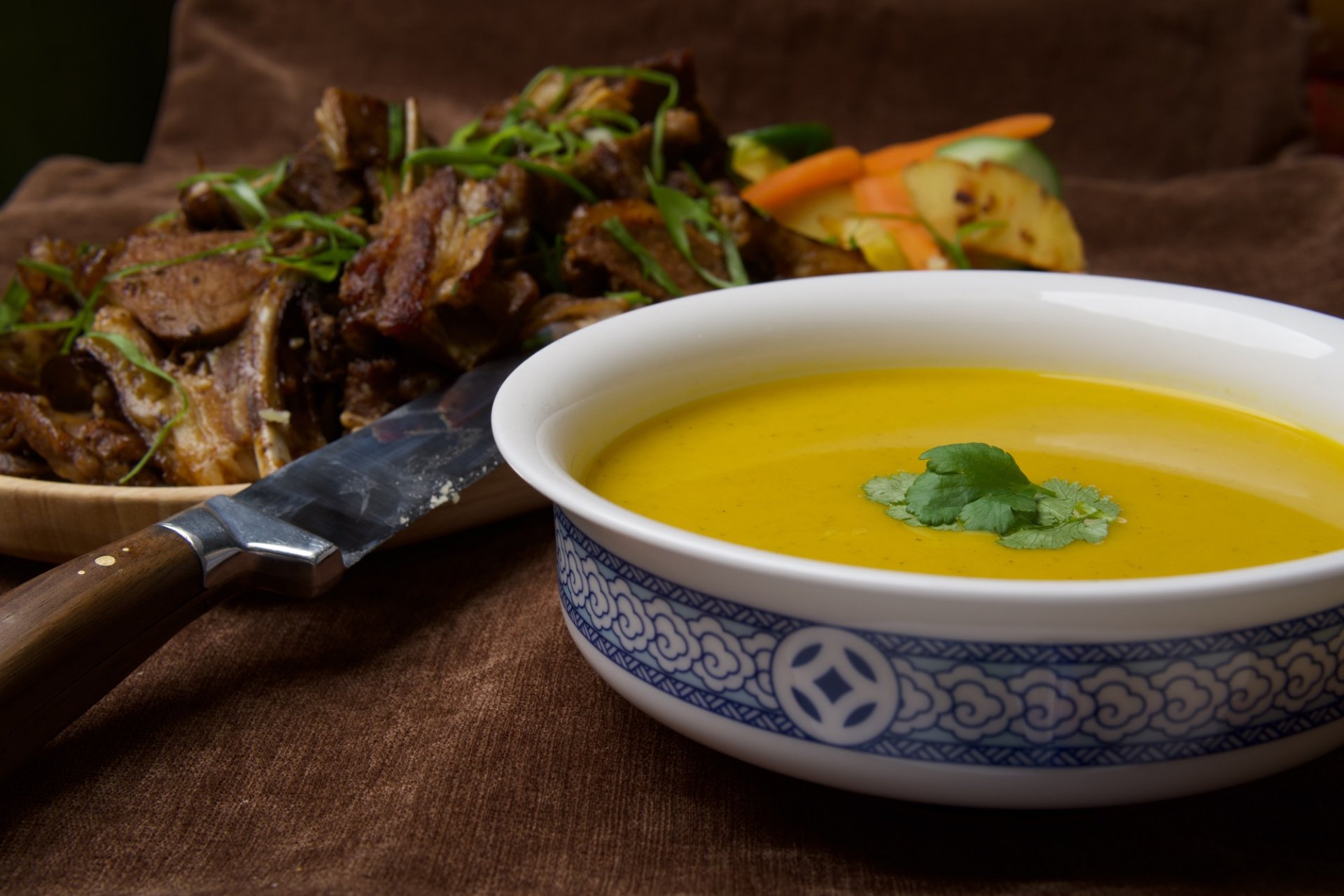 BEEF STEAK MARINADE
This is a simple but magical beef steak marinade that truly tenderizes and infuses the steak with flavor, transforming good value steaks into "wow!".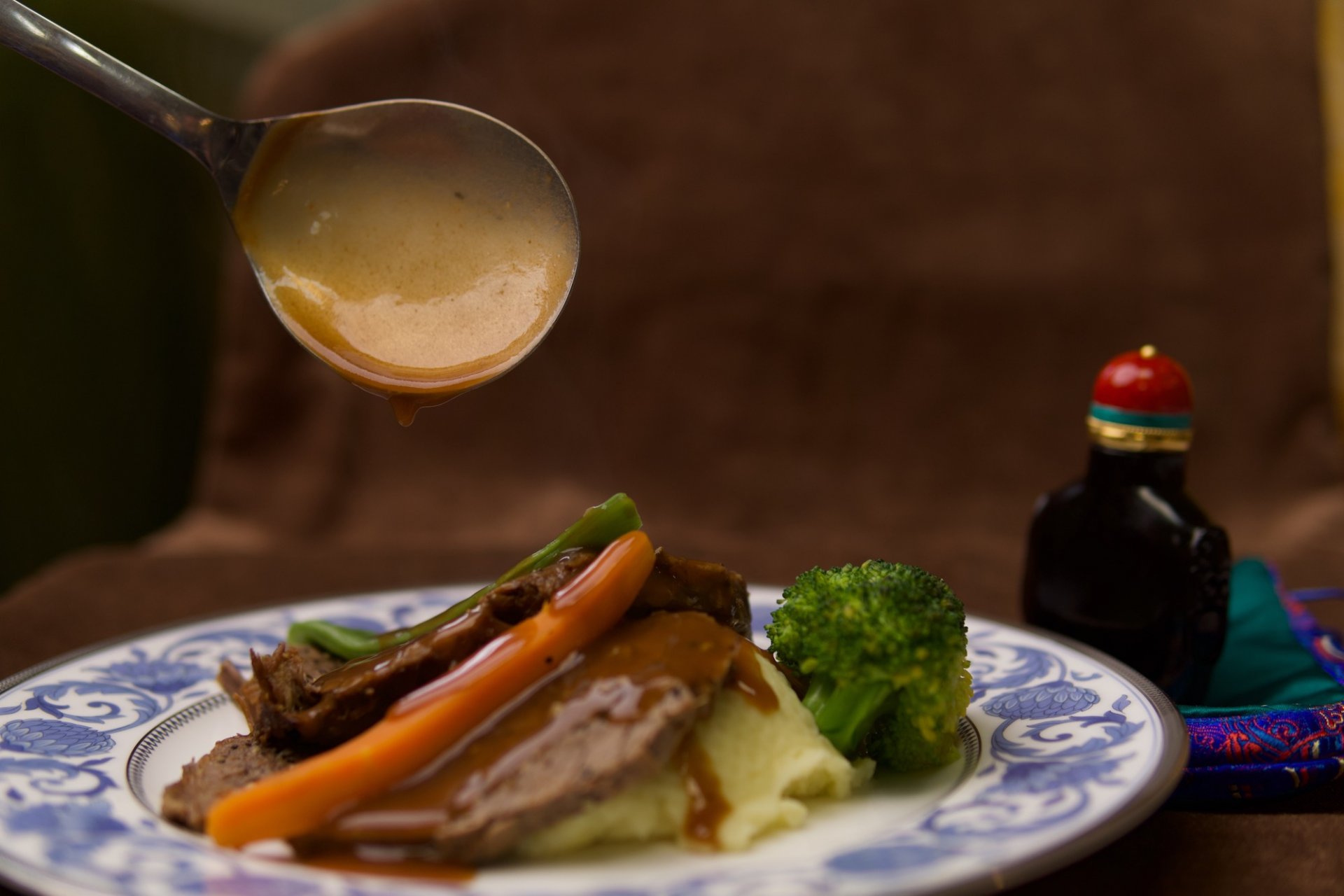 FRIED RICE "CHAHAN"
Enjoy the Japanese style fried rice "Chahan" with Mongolian organic chicken sausage, egg and lots of veggies. The aroma of fresh veggies, garlic and soy sauce makes the "Chahan" more delicious.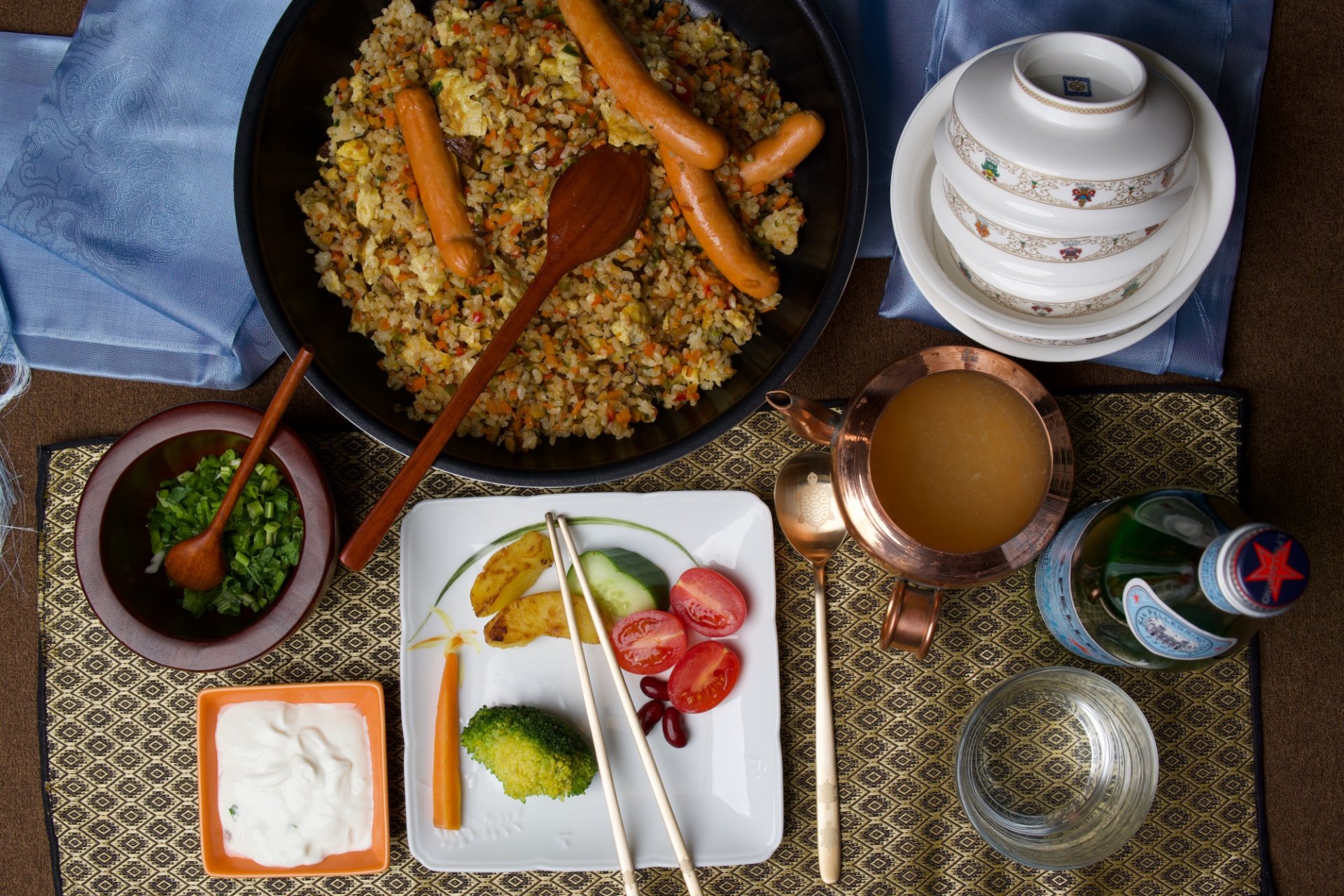 STAYING WITH CROWD-PLEASED WESTERN CUISINE